Myth of Money: Tik... Tok... ⏰
Good morning and welcome back to this week's edition of the Myth of Money.
Lebanon Needs Your Help
Before we dive into our regular market discussion, I want to send my thoughts and prayers to Lebanon. Beirut, once called the "Paris of the Middle East" is recovering from a heartbreaking explosion, caused by 2,750 tons of ammonium nitrate, which was stored recklessly in one of Beirut's most populated areas for 6 years. At least 135 dead, over 5,000 injured and more than 300,000 displaced from their homes. Rescue workers are struggling to search for survivors.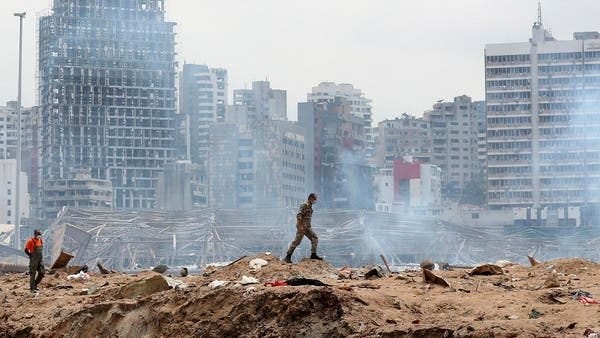 All signs point to corruption and blatant disregard for human life. Public records show that customs officials wrote at least six times asking for help in disposing of the substance, and got NO RESPONSE. Customs officials proposed exporting the stuff, giving it to the army or selling it to an explosives company—but they needed the judiciary's approval.
Lebanese people do not deserve this. Just last week, Lebanon officially became the first country in the Middle East to enter hyperinflation (a rise in prices of 50% across 30 days) - with thousands unable to pay for basic needs as a result. Outrage is spreading through Lebanon as people took to the streets to protest this week, and were met with bullets and tear gas.
Read more about the Lebanese Currency crisis below 👇👇👇
Trump Bans TikTok and WeChat
Meanwhile in America, Trump is making unprecedented moves to insert politics into technology.
Time is running out for TikTok and WeChat, as President Trump declared the two companies have only 45 days to find an American buyer for their U.S. operation or get banned for all users in the U.S.
We expect these kinds of moves from Russia and China, but American users are not used to being told what products and services they can and cannot use on the internet. Are we in a new era of censorship? And what about the the content creators who are making a full-time living on TikTok? Taking away someone's livelihood during a historically challenging job market hardly seems wise.
There are significant concerns, however, that TikTok is capturing sensitive data from Americans and sharing it with the Chinese government. For example, police officers and children of government officials could disclose sensitive information by using the platform. ByteDance (TikTok's parent company) denies any data sharing, although that's hard to believe. Most large Chinese technology companies work closely with the Chinese government, and ByteDance is no exception. Microsoft is currently in talks with ByteDance to purchase all American operations of the platform to resolve the ban.
The ban did not stop at TikTok. Trump issued a second order banning WeChat, a popular global messaging platform with 1.2 Billion monthly active users. WeChat's parent company, Tencent, is one of the largest companies in China. WeChat is a "super app" that has all kinds of extra features to allow users to transfer money and shop online, in addition to sending messages. It also allows American and Chinese citizens to communicate across borders (China banned WhatsApp, WeChat's main competitor on its territory.) Apple has expressed concern as the order would force it to pull WeChat from ALL of its phones, including those sold to Chinese citizens. When given the choice, the overwhelming majority of Chinese residents would rather switch to a different phone provider than give up WeChat.
Is Trump being reckless? Perhaps not. Russia and China are known for banning tech competitors within their borders to allow domestic businesses to thrive. As a result, we have seen American consumers support foreign ecosystems without reciprocity.
This is also a question of a currency war, not just a battle over data privacy. WeChat is one of the major players incorporating China's new digital yuan. The development of a government-sponsored U.S. digital dollar seems to still be years away, leaving an open road for Chinese currency domination for international shoppers.
Want to learn more about China's new currency? Read my analysis on How China Will Take Over the World in Forbes 👇👇👇
This Week By the Numbers
U.S. markets rallied across the board after a positive jobs report indicated that another 1.8 million jobs were added in July. This is a sharp slowdown, however, from June and a small step for an economy that is still down 12.9 million jobs. The unemployment rate fell to 10.2%, but remained above the Great Recession high of 10% in October 2009. Investors are continuing to exercise caution as Gold, Silver and Bitcoin continue to serve as safe haven to preserve value for investors.
Top Stories
Turkish currency hits all-time low amid market jitters
Turkey's currency dropped to an all-time low against the dollar on Thursday as the global recession created by the pandemic brings to the fore weaknesses in the country's economy. The Turkish lira fell to 7.307 against the dollar, past the previous low of 7.26 in May and is down about 19% versus the U.S. currency since the beginning of the year. The drop is in part fueled by high inflation, a wide current account deficit and the government's push for cheap credit to drive the economy that was already fragile before the COVID-19 pandemic. Read Full Story.
Russia and China are partnering to reduce their dependence on the dollar
In Q1 2020, the dollar's share of trade between Russia and China fell below 50% for the first time on record. The greenback was used for only 46% of settlements between the two countries. At the same time, the euro made up an all-time high of 30%, while their national currencies accounted for 24%, also a new high. As late as 2015, approximately 90% of bilateral transactions were conducted in dollars. Alexey Maslov, director of the Institute of Far Eastern Studies at the Russian Academy of Sciences, told the Nikkei Asian Review that the Russia-China "dedollarization" was approaching a "breakthrough moment" that could elevate their relationship to a de facto alliance. Read Full Story.
NASA Confirms Evidence That Liquid Water Flows on Today's Mars
New findings from NASA's Mars Reconnaissance Orbiter (MRO) provide the strongest evidence yet that liquid water flows intermittently on present-day Mars. Using an imaging spectrometer on MRO, researchers detected signatures of hydrated minerals on slopes where mysterious streaks are seen on the Red Planet. These darkish streaks appear to ebb and flow over time. They darken and appear to flow down steep slopes during warm seasons, and then fade in cooler seasons. They appear in several locations on Mars when temperatures are above minus 10 degrees Fahrenheit (minus 23 Celsius), and disappear at colder times. Read Full Story.
Electric Capital's New $110M VC Fund Is 90% Institutions
Crypto venture capital firm Electric Capital has closed its second fund at $110 million. Electric's new fund will invest in startup equity, crypto tokens or a hybrid of the two. Checks will be in the $1 million to $10 million range and focus on seed and Series A rounds. Initial investments from the new fund include DerivaDEX on the equity side; token investments in base layers Celo and NEAR; and liquid holdings of bitcoin (BTC), ether (ETH) and maker (MKR). Read Full Story.
Enjoyed your reading experience?
Thank you for reading this week's edition of the Myth of Money.🚀As always, reach out with feedback and ideas.
Best,
If you enjoyed your reading experience, say thanks here:
BTC @ 1MgfRn8NHnc8ZE5kBvNgYbgpTFShJh5mKK
Disclaimer: This email does not contain financial advice and was created solely for informational purposes.
Received this email by accident? Unsubscribe below.